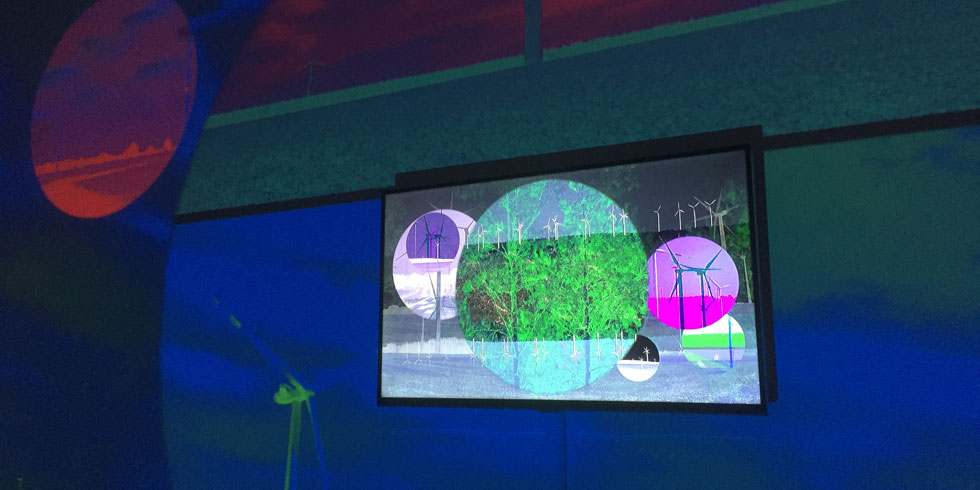 Photo: Merit Fakler
Training for education professionals
Our team has years of experience in the field of early childhood education, school education and adult education.
Our special focus is on the involvement of all people, regardless of their abilities or limitations. Our work also takes into account a trauma-sensitive approach to work.
Cross-cultural art didactics
"Go out into the world – We are the world!"
Berlin is a melting pot of interacting different cultures. But also (social) media bring the world closer together. Where are the points of contact, where do the cultures differ most? How do we learn respectful and appreciative interaction? How do we differentiate between identification and identity?
This course will bring you close to a working approach via nonviolent communication and cross-cultural communication techniques through which an intercultural navigation within your pedagogical art projects are promoted.
Media education
"Who – what – how?"
Productive use of media is desirable. But how do we know if it is the right balance? Which types of media are helpful, which ones involve danger of distraction? Which platforms are appropriate for children? Which ones offer substantial information for adolescents? How to evaluate the sensible use of media?
In this training course we will deal with neurobiologic principles as well as technical basics for the use of media and their possible application. We will analyze age-appropriate media-projects and together provide issue-specific examples in theory and practice.
Artistic and creative use of digital media in educational projects
"Action and curtain up!"
The creative use of digital media has become the standard in theater projects and in interdisciplinary school projects. Besides technical know-how you will also need ideas for how to use digital media in a productive and imaginative way.
This training will provide a solid basis for education professionals by using creative techniques to showcase the stage sets and film projects in a creative way.
Trauma education
"What's wrong with…?"
There are varieties of trauma and they often go unrecognized. As a general rule: negative as well as positive experiences are held in the body. (Traumatic memory can affect not only the brain, but also the body and nervous system as well.) This is why we have the possibility to positively stimulate self-perception and own-body perception through trauma-focused bodywork. With early childhood education it is possible to achieve great effects by a ludic approach. You will learn in the course how you identify traumatic experiences and how the team can be made more sensitive towards them.
Likewise, you will receive helpful hints for self-regulation and prevention of triggering situations.
Creativity techniques for individual education and learning support
"To get children on board"
How do I reach every single child in my project or in a group? How do I turn a group of "objects" into a group of "subjects"? How do I involve children in the creative learning process? How does teaching material become a secret that invites the children to explore?
Children like to learn by nature. Especially with all their senses. To stimulate them, we need some tricks we will familiarize you with in this training. Based on the education of self-empowerment and interdisciplinary topics we work it out with you to develop fine-tuned concepts for both teaching and educational project topics.